<![if !vml]>

<![endif]>
The Dam: Shyanne
The Sire: Buster
---
Special note:
I went a head and bred Shyanne again because I was once again suppose to be getting her papers. This hasn't happened yet. ( And I doubt it will) So this litter Only -- will be $200.00 each. If you are wanting a pure bred Min Pin - and I believe all of these are going to be small 7lbs or less, for a pet then this may be the deal for you.
Shyanne is also available -- to a good home- She is still a little wild she is suppose to be about 2 1/2 years old. She is pretty much house trained, she needs individual attention. She is very loving, likes to sit in your lap - but is still very much the puppy, as you can see from the picture of her on her page - She is in that playful stance all the time! I wouldn't recommend her for small children - ONLY because she will knock them down -- I have been working on trying to get her to calm down and not jump up so bad - but she gets excited - loves attention. I also would recommend a fenced in yard. If interested please contact me and I would prefer you came and spent some time with her to see if she would be right for you.
Pictures taken 12-31-04
MISSY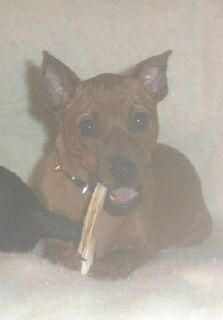 New Pictures added 3-6-2005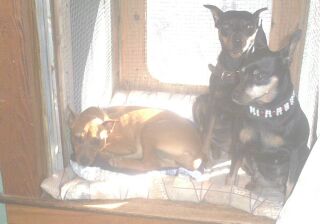 Missy, Prissy and Annie in their Window!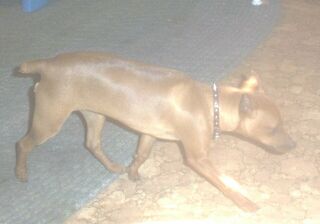 Missy and Angel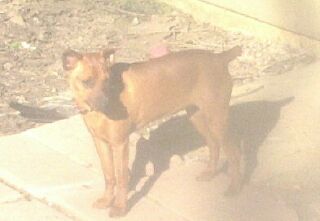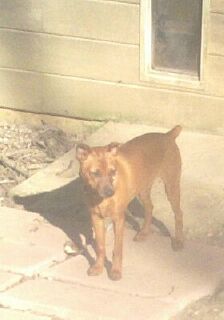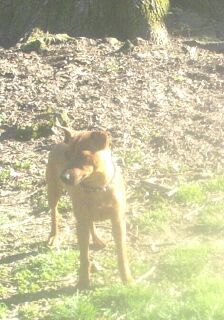 ---
---
Our Min Pins | Shipping Info | AKC or CKC ? | Contact Us
Available Pups | Min Pin Info | GB Min Pins Home | Past Litters | Health Guarentee